Portofino: what to do and to see
Discover the magical atmosphere of a visit to Portofino, ancient fishermen village and now elegant place for the international jet-set. It was already such an expensive place at the end of the 16th century that Giambattista Confalonieri, an aristocratic traveller, complained that he had to pay for his room and even the air he breathed.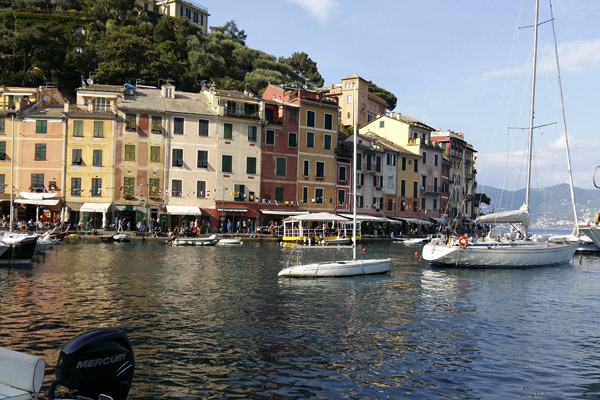 An enchanted place which has been able to maintain all its typical characteristics, from the colours of the houses to the type of farming allowed on the nearby promontory.
The Promontorio di Portofino is the northernmost protected coastal area of the Western Mediterranean, with its fresh Apennines woods and the warm Mediterranean scrub, among chestnut and olive trees, and farming and maritime traditions. It has been a natural protected area since 1935 and it is the home of one of the largest floral and wildlife population of the Mediterranean, besides having one of the most famous landscape in the world. There are several occasions to do and see something unique in Portofino and its surroundings. Here a really short list of the things you cannot miss:
San Fruttuoso and its Abbey
The old fishermen village with its famous "Piazzetta"
Punta Chiappa and Porto Pidocchio
The tracks on the Monte di Portofino
The macramè, the small dry stone walls, the old oil mills
The shopping